The Teacher Dora Hub is a life education learning and training center. 
They wanted a website to:
Share information about their services, processes and portfolio.
Share insights on their website blog
Receive email sign-ups from various landing pages and forms
Receive inquiries via the website forms
We worked with the team to deliver a UI design and a website with the following features:
Domain name & hosting
Company email
Mobile responsive interface
Website CDN & SSL
Website firewall & security features
Social media integration
Gallery feature
Google Analytics integration
Search engine optimization
Newsletter integration (MailChimp)
Google reCAPTCHA Integration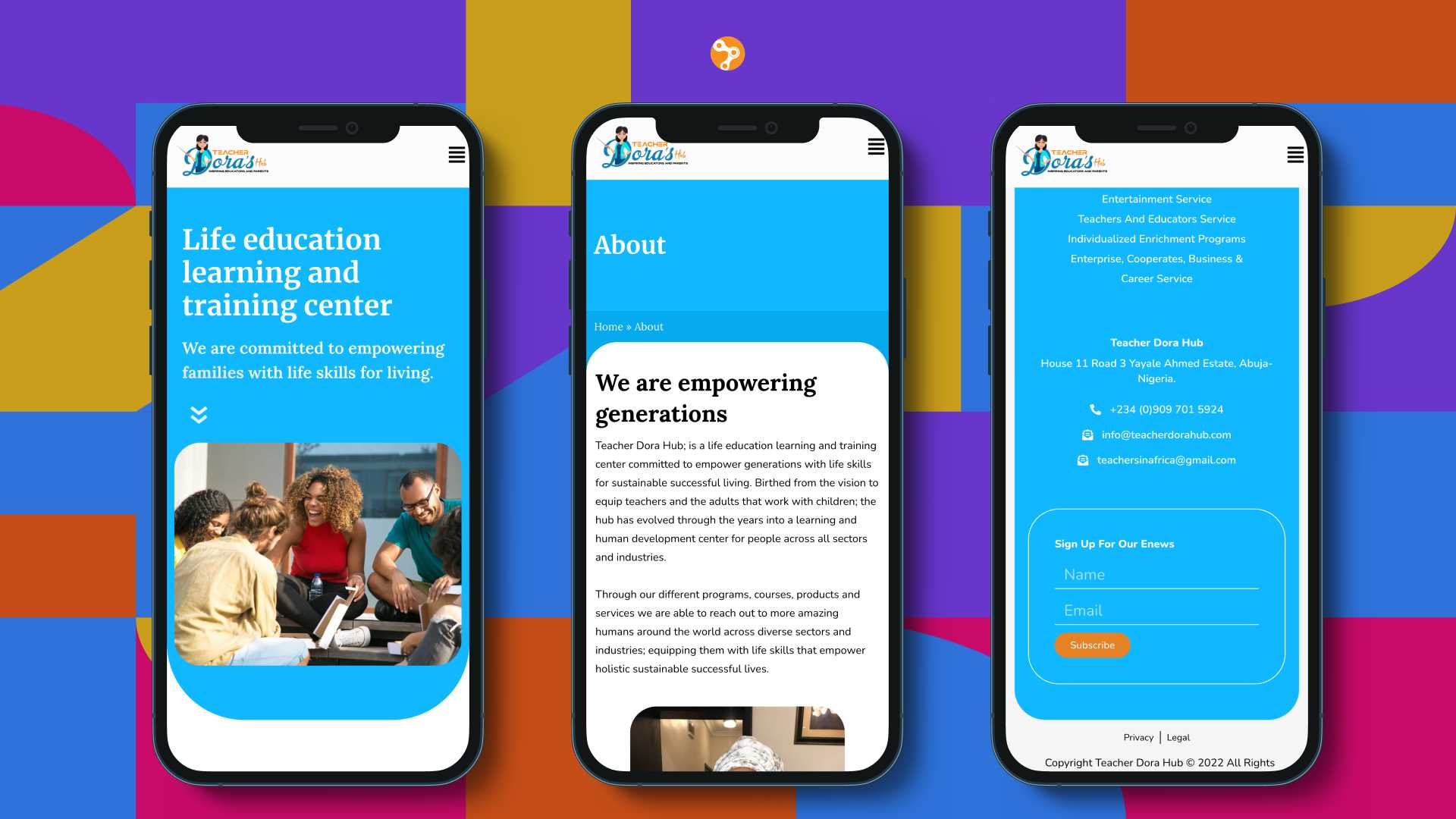 The entire process of creating and building our website was made easy by the patient, yet dedicated, excellent and committed team at BeeTcore. The gentle yet consistent reminders inspired my team and I to focus on the goal and within timelines. The extra effort the BeeTcore team took to train us on a few tech challenges we had was also beyond my expectations.

I am super excited we found BeeTcore team for our website project. I am also thankful for the detailed work and continued after site lunch support package we get

It has been so inspiring for us to work with a team not only concerned about iys goals as a company but also your success as a brand. Looking for a brand that cares, then you found it in BeeTcore. And no this is not a paid review, they actually absolutely impressed me.