BEAUTYBYMO is a makeup brand owned by Momolosho Moyosoreoluwa, with a niche in Makeup Artistry and Hairstyling. 
BBM needed a solution to help:
Showcase projects and portfolio
Share their journey & stories via a website blog
Book appointments
We worked closely with BBM to deliver a UI design and a website with the following features:
Mobile responsive interface
Website CDN & SSL
Website firewall & security features
Search engine optimization
Company email
Social media integration
Google Analytics integration
Newsletter integration (MailChimp)
Multi-Gallery Integration
Website Forms
Blog integration
Cloudflare integration
Google reCAPTCHA Integration
Google Lighthouse is a tool used to determine the performance, accessibility, best practice and SEO of a website.
Performance analyzes how quickly a website loads and how quickly users can access or view the content.
Accessibility examines how well a website can be used by people with disabilities.
Best Practices focuses on security aspects of websites and modern standards of web development.
SEO focuses on how well a website or app can be crawled by search engines and displayed in the search results.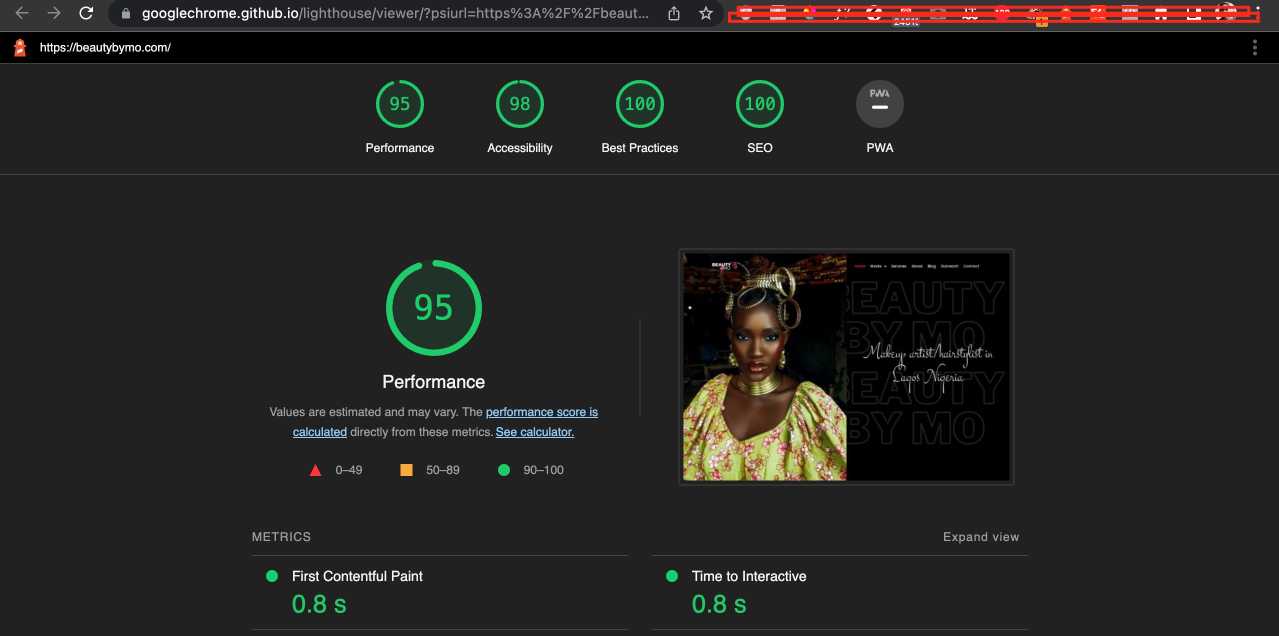 Mobile responsive website: