Zoe Paris Foundation (ZPF) is a non-profit organization with a mission to empower the less privileged people including those living with disabilities through awareness campaigns, intervention outreach, mobility aids, and vocational training.
ZPF needed a solution to help:
Recruit volunteers
Showcase events and projects
Publicise forthcoming projects
Share blog articles
Receive funding/donation to aid their projects
Receive email sign-ups from various landing pages and forms
We worked closely with ZPF to deliver a website with the following features:
Online donation (Naira and US Dollar)
Mobile responsive interface
Website chat
Website CDN & SSL
Website firewall & security
Search engine optimization
Social media integration
Blog integration
Google Analytics integration
Newsletter integration (MailChimp)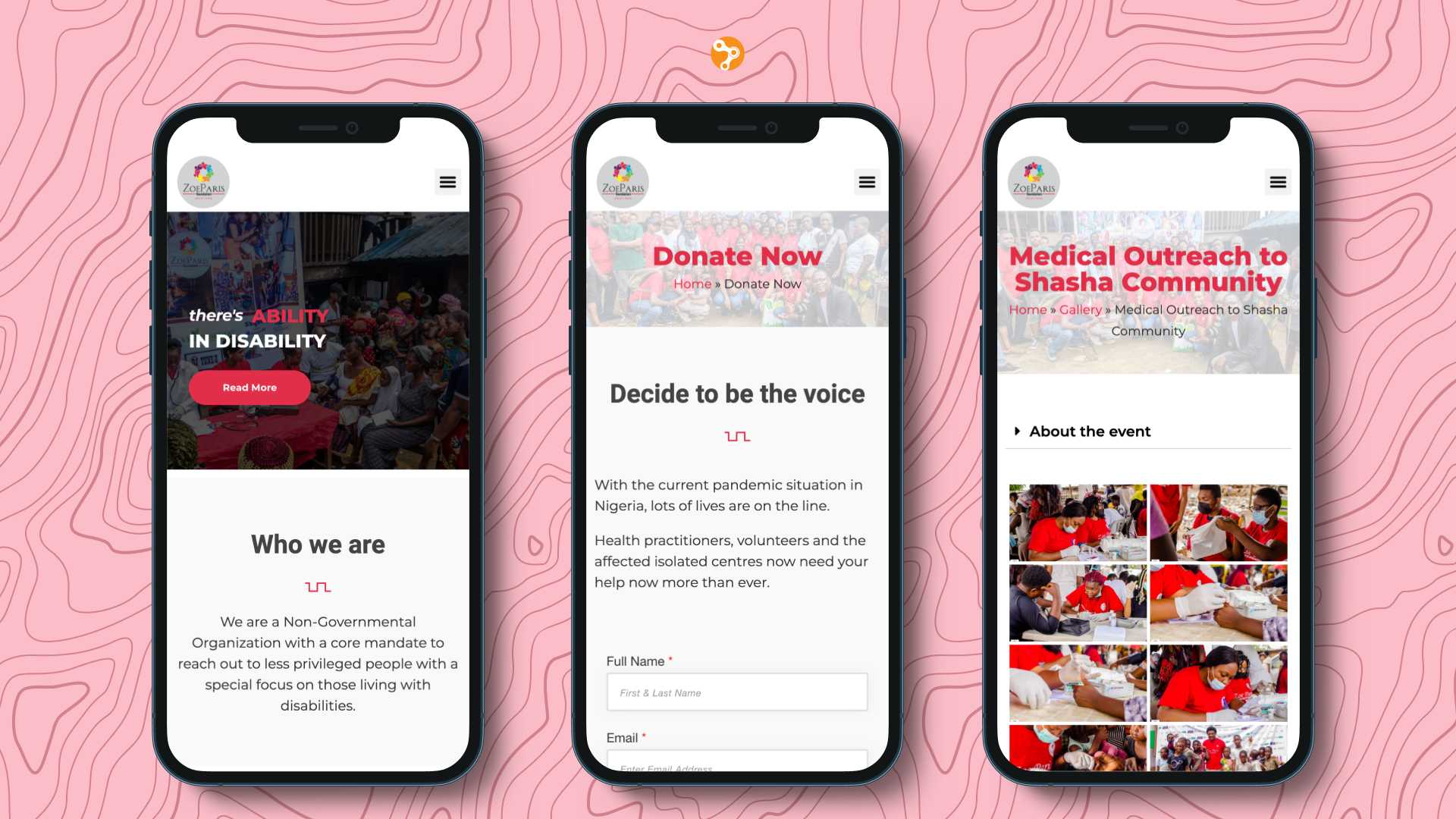 Your CSR 😍, Very Understanding and Responsive. Going out of your way to break down info and provide the best quality service.