Client Overview & Problem Statement:
Youth Day of Service, by LEAP Africa, needed a user-friendly directory solution to inspire African youths to engage in volunteerism and community service. Their previous website lacked appeal to the youth audience and incurred high costs using third-party directory software.
Our solution was to develop a custom directory web app tailored to YDoS's needs. This vibrant platform not only provided a user-friendly experience but also resonated with the youth audience, encouraging them to volunteer their time, skills, and resources for a sustainable future. By eliminating the need for costly third-party software, we empowered YDoS to focus their resources on its mission of driving positive change across Africa.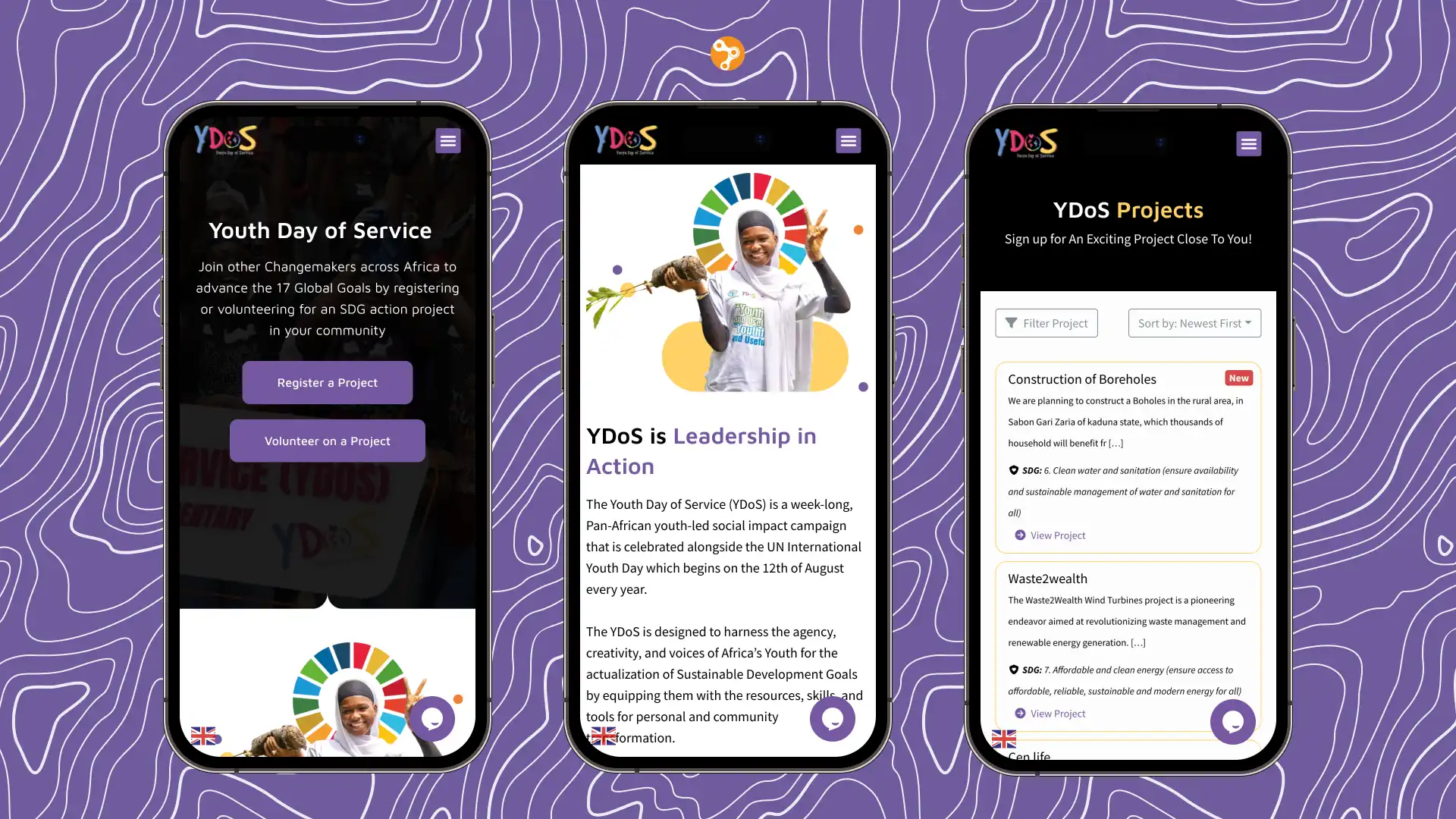 Intuitive User Interface Design
Web Development.
Custom Directory System
Mobile Responsive Interface
Domain name & hosting
Gallery feature
Google Analytics integration
Google reCAPTCHA Integration
Newsletter Integration (MailChimp)
Search Engine Optimization
Social Media Integration
Website Blog Feature
Website CDN & SSL
Website Chat
Website Firewall & Security Features
Website Forms
Multi-Lingual feature (English, French, Spanish, Arabic, Portuguese, Chinese)
Voting System
Event Directory Features
Resource Library Features
Ongoing Technical Support