Client Overview & Problem Statement:
Rhed's Indulgence, a boutique provider of delectable cakes and pastries, sought to enhance its online presence and faced the challenge of effectively showcasing its extensive cake offerings.  
Crafting a tailored digital solution, we empowered Rhed's Indulgence with an intuitive e-commerce platform. We integrated a seamless online store, enabling customers to explore, customize, and order from their diverse range of luxurious sweet and savory creations.
The result was an enticing online experience that showcased their products and services, catering to various occasions. The platform's user-friendly design, secure transactions, and mobile responsiveness ensured delightful customer interactions while supporting Rhed's expansion into the digital marketplace.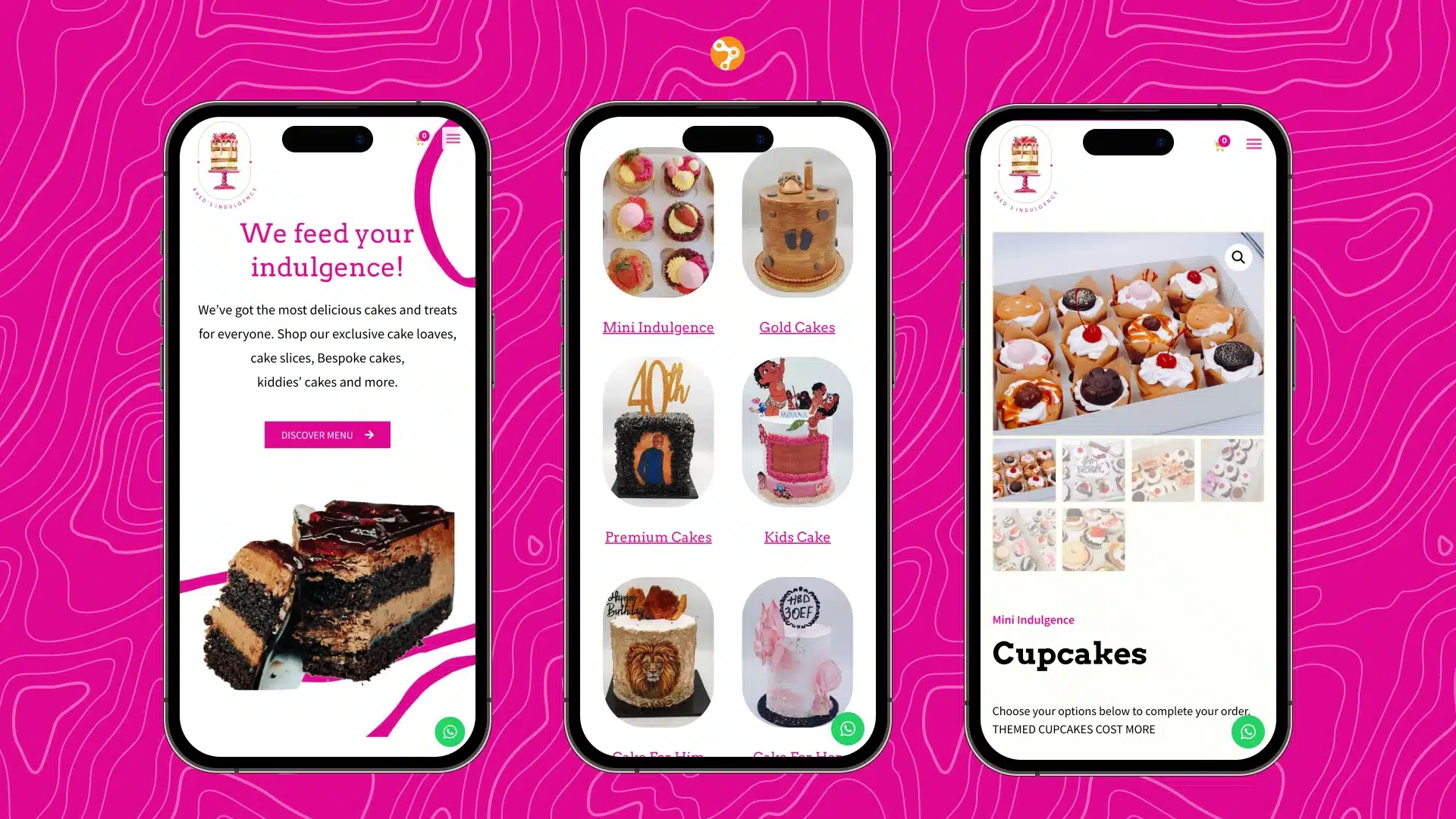 Intuitive User Interface Design
E-commerce solutions (backend dashboards, coupon system, payment integrations, product reviews, product management, order management, inventory management, delivery/shipping solutions, and more.
Mobile Responsive Interface
Abandoned Cart Feature
Cloudflare integration
Company Email
Customized Delivery Instructions
Domain name & hosting
Financial Reporting System
Gallery feature
Google Analytics integration
Google reCAPTCHA Integration
Integrated payment gateway
Multi-Currency Payment (USD & NGN)
Multiple Payment Options
Newsletter Integration (MailChimp)
Order Tracking System
Search Engine Optimization
Social Media Integration
Website CDN & SSL
WhatsApp Integration
Website Firewall & Security Features
Website Forms
Ongoing Technical support