The Nigerian Association of Macroeconomic Modellers is a union of businesses, government, academics and other professionals advancing the understanding and application of macroeconomic modelling across all facets of human endeavours.
While building the capacity in the theories and application of macroeconomic models, NAMM needed a solution to help:
Disseminate information about projects, trainings and conferences
Collate conference registrations
Share ideas and data
Receive email sign-ups from various landing pages and forms
We worked with the NAMM team to deliver a UI design and a website with the following features:
Company email
Mobile responsive interface
Website CDN & SSL
Website firewall & security features
Search engine optimization
Social media integration
Google Analytics integration
Newsletter integration (MailChimp)Cloudflare integration
Google reCAPTCHA Integration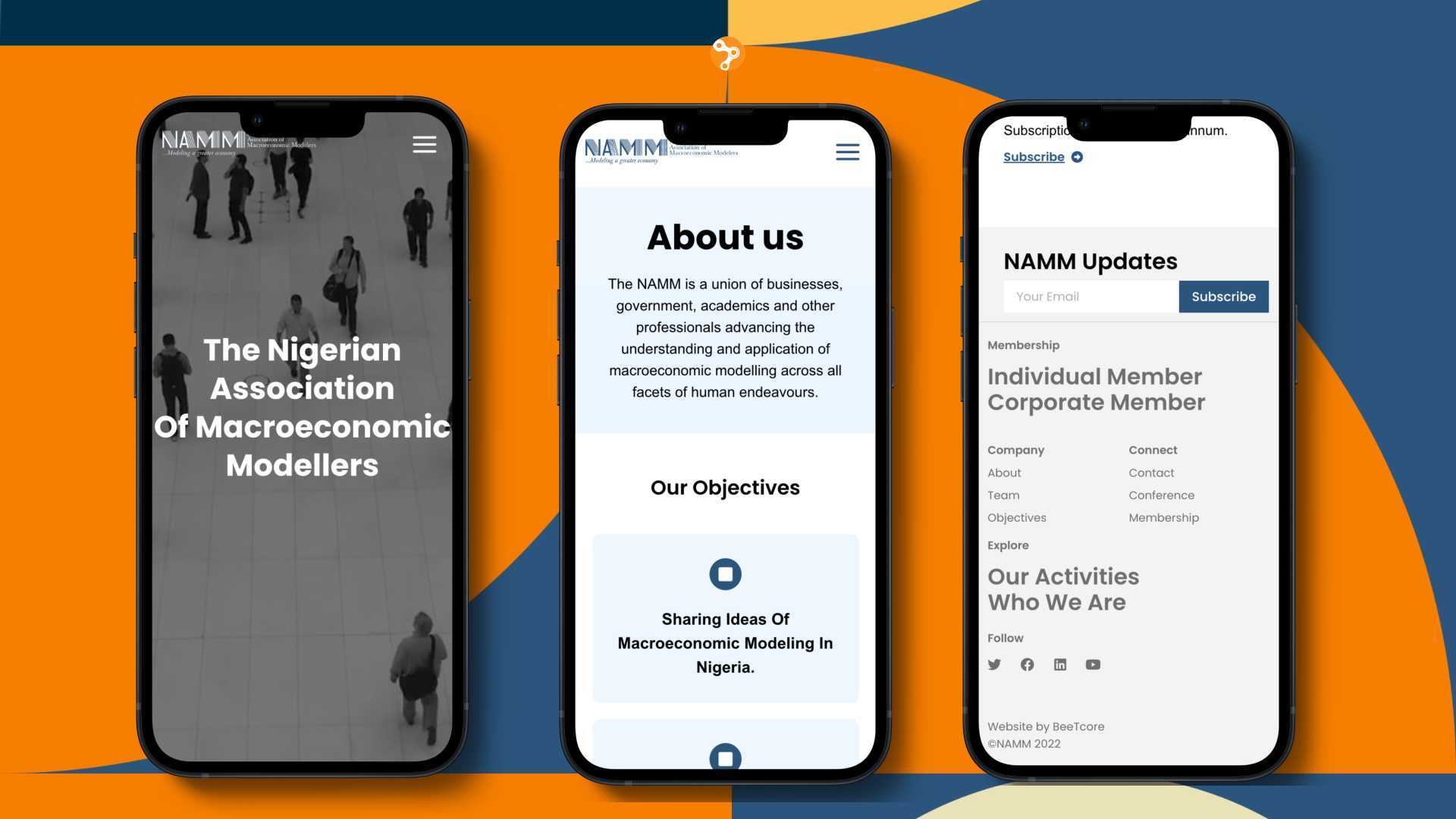 Professional!!! The speed in making new designs was good. Understanding of the nature of the customer was noteworthy.