Client Overview & Problem Statement:
CRC Healthcare, a provider of healthcare services and social care workers, needed an online platform to bridge the gap between caregivers and clients. They aimed to support individuals in the comfort of their own homes while also providing staffing services to care facilities.

The challenge was to create a digital presence that efficiently connected patients and caregivers and showcased their wide range of services, including personal care, live-in care, and dementia care.
We developed a user-friendly website for CRC Healthcare, enabling them to efficiently connect patients and caregivers. The platform showcases their diverse services, including personal care, live-in care, dementia care, and more.

Patients and caregivers can easily access the information they need, fostering a seamless connection. Our solution empowers CRC Healthcare to provide compassionate care and support for individuals in need, all through an accessible online platform.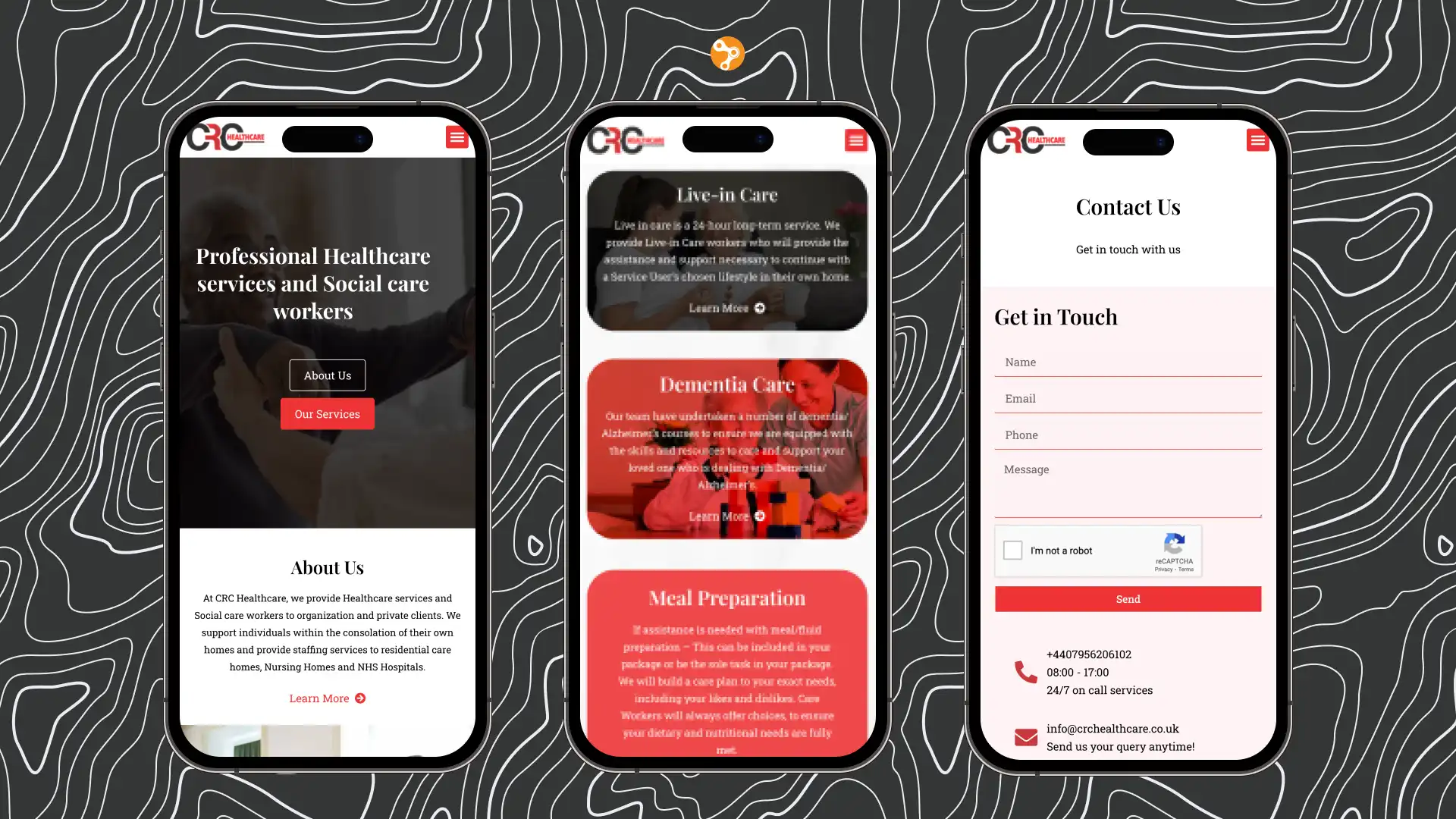 Intuitive User Interface Design
Web Development.
Company Email
Domain name & hosting
Google Analytics integration
Google reCAPTCHA Integration
Search Engine Optimization
Website CDN & SSL
Website Firewall & Security Features
Website Forms
Ongoing Technical Support