Apps, fitness trackers and other tech that can help lose some weight 🙂
With the ever busy lifestyles of most people, staying fit is becoming a very important topic due to stress from work or other daily activities.
Luckily, tech makes it easier to stick to our fitness goals and track our lifestyles.
Here are some of the best tools to help:
Fitness Apps
With so many apps on the App Store and PlayStore for iOS and Android respectively, we need to narrow down to the very best…
But Food first. So you're sitting in your office thinking about what to eat, thinking if you should take the healthy meal or some nice burger from a close KFC. You have also signed up or started some gym exercises/classes so you say "You can just burn off the burger later at the gym".
You say, "the stress is going to burn everything and I'll be feeling better later and it won't hurt". Well, unfortunately, it can hurt a lot more than you thought because despite taking a gym class, that burger isn't going to just disappear.
Unfortunately, you cannot out-exercise a bad diet, regardless of how many workouts you do daily.
Calorie-tracking apps
There are a lot of Calorie-tracking apps in the market but here's our best.
MyFitnessPal: It's an app that simplifies the system of calorie counting. One of the fastest, easy-to-use calorie counter apps. It's free to download for iOS, Android, and even Windows Phone.
It also offers Premium features.
The iOS app helps you reach your weight loss goals, set a daily calorie goal and record your daily food and exercise to make sure you stay on track as you watch the pounds come off!
The Android app gives you full mobile access to their entire food and exercise database — so you can log your food and exercise from anywhere, at any time!
The app also lets you connect with other popular fitness apps like Fitbit and a lot more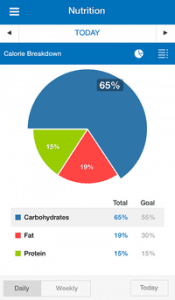 Run-tracking apps
If your call is running when it comes to exercise, it is always best to keep track of your progress. They keep you motivated and help with goal setting.
Apps like RunKeeper, Nike+ Run Club, and MapMyRun, among a few others can be helpful for runners with experience or those who just started.
They make use of a phone's GPS to track pace, distance, time elapsed and others.
Here are some apps and their unique features:
Nike+ Run Club: Track your runs, get coaching that adapts to you, and bring your friends along for the ride.
Runtastic: Amazing app that comes with a "Story Mode" which makes running more fun.
RunKeeper: Great features like Tracking workouts, setting goals and plans, monitor progress and stay motivated.
Strava is our best recommendation not because it's another training app, but it offers a social network feature for athletes.
Guided workouts for non-runners
You don't need to be in a gym plan to be in shape. There are many sites and apps offering free workout services.
One of our best is the Nike+ Training Club which offers more than 100 free workout videos. Also free to download from App Store and PlayStore.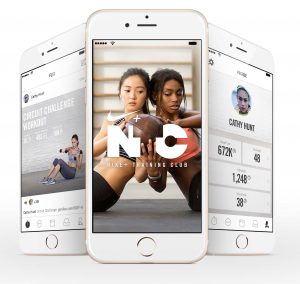 Another option is Fitstar, owned by Fitbit which has both free and premium options. It offers video workouts & fitness plans. With the updated version, you get Fitbit tracker & hundreds of new workout videos.
Games that get you fit
Games helps us in so many ways we can't begin to write about. Ever thought you could stay in shape with them?
Apps like ZombieRun! and Fitocracy offer an exciting way of staying fit.
The Zombies Run! app is very interesting while using. Walk, jog or run anywhere in the world. Hear your mission and music through your headphones.

If you're chased by zombies, you'll have to speed up! You'll automatically collect supplies to build up your base.
The Zombies, Run! is available for free to download on App Store and Play Store for iOS and Android, respectively, with in-app purchases.
Another app is Fitocracy It's a fitness gaming app and a social network. When you log workout, you earn points that level you up, just like similar games out there, but in this case, you are the character.
Fitocracy offers a free plan and also a $1/Day plan.
Fitness trackers
There are over a hundred plus wearables with lots of features tat we can use to track our daily fitness.
Activity trackers
Activity trackers are more affordable, smarter and more accurate. Also easier to use, they ease tracking of our steps, calories burnt, distance traveled, heart rate etc and even display on our smartphones.

A fitness app helps with extra motivation towards achieving your fitness goals. I recommend Fitbit from creating food plans to finding friends, the Fitbit app has everything you need to see your progress and stay inspired on your fitness journey.
I recommend either of the following:
This app has the largest user-base helps you compete with family and friends.
Used any specific tech towards fitness ?
Let us know below.