Philanthropy Circuit is a non-profit media and research organization based in Nigeria, with a mission to create and provide access to critical knowledge, resources, and tools to strengthen non-profit and philanthropic organizations in Africa.
To deliver on their mission, Philanthropy Circuit needed a solution to help:
Share their blog/news articles
Publish grant opportunities for MSMEs
Receive email sign-ups from various landing pages and forms
Showcase events and projects
Receive donations
We worked closely with Philanthropy Circuit to deliver a website with the following features:
Mobile responsive interface
Website CDN & SSL
Website firewall & security features
Search engine optimization
Company email
Social media integration
Google Analytics integration
Newsletter integration (MailChimp)
RSS Feed Integration
Donation System
Blog integration
Website chat
Cloudflare integration
Google reCAPTCHA Integration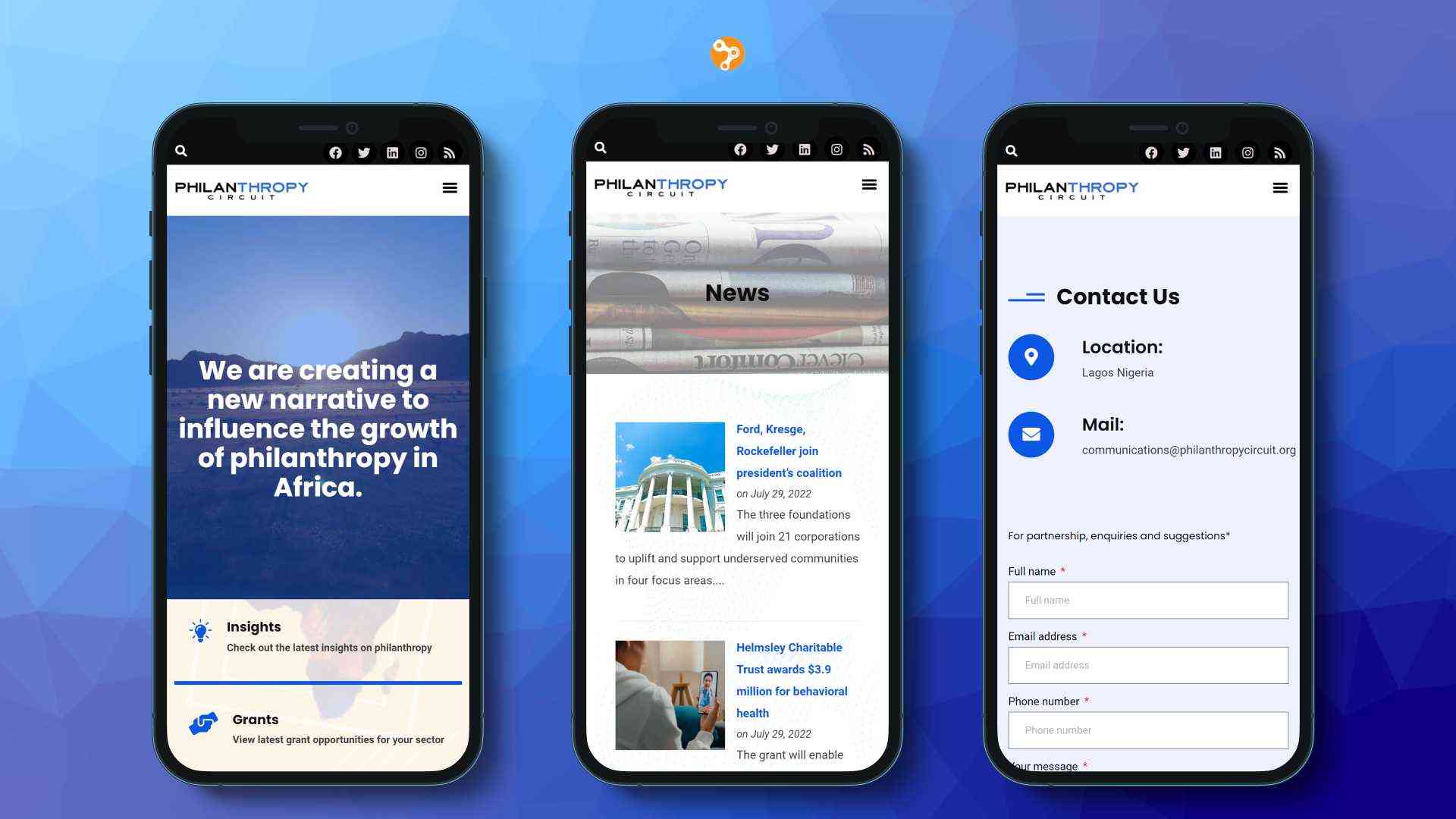 BeeTcore has provided us amazing service! This has been the best experience working with web developer that I've had!