Client Overview & Problem Statement:
Omolola Oyewunmi sought a dedicated landing page to effectively market and sell her 'Grow2Become Productivity Book.'.
We designed a customized landing page to showcase the 'Grow2Become Productivity Book,' highlighting its features and benefits. This dedicated space allowed Omolola to connect with her audience, promote productivity, and streamline the book sales process. By centralizing her book's online presence, we provided her with a powerful tool to enhance her reach and inspire growth among her readers.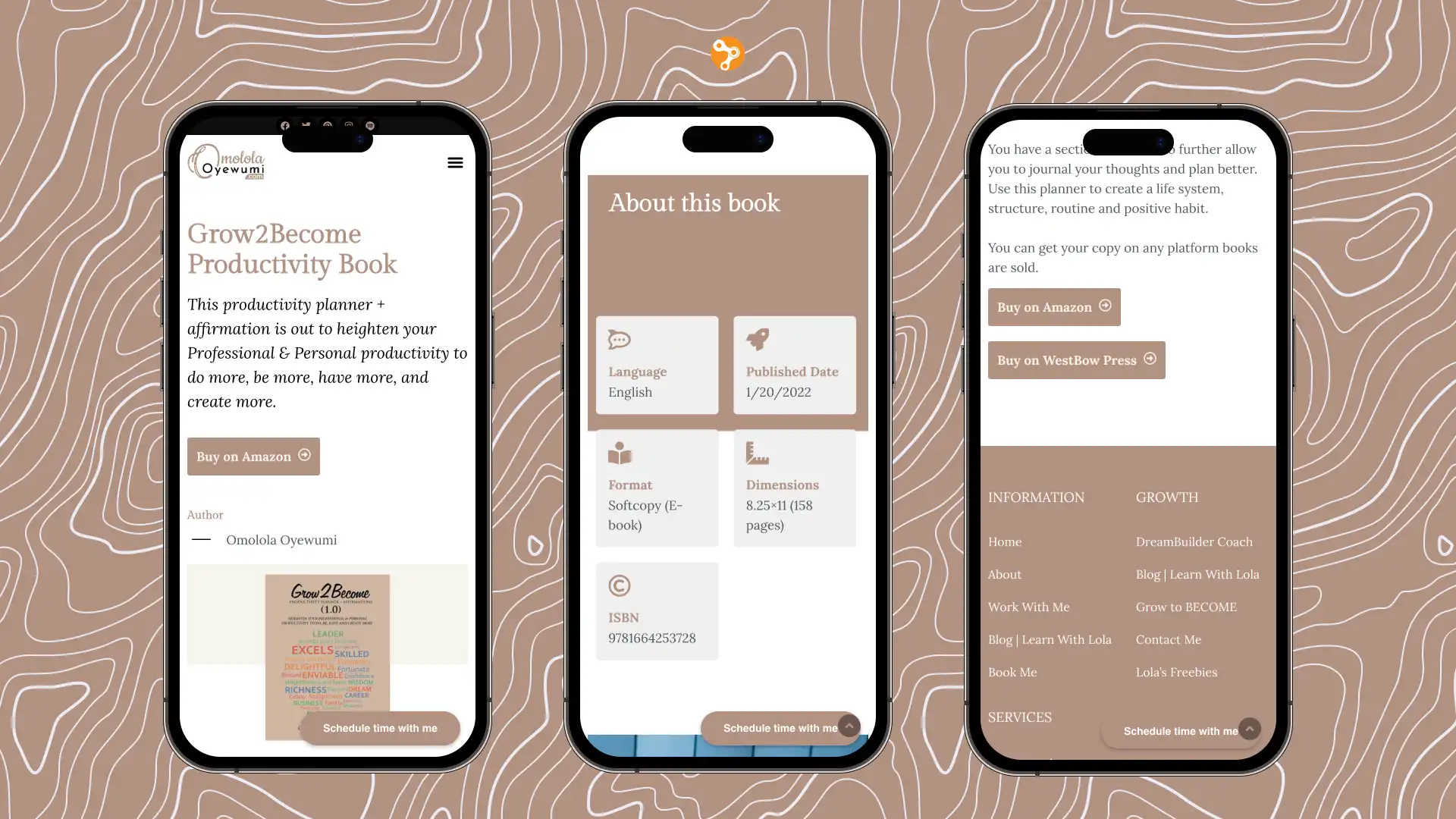 Intuitive User Interface Design
Web Development.
Mobile Responsive Interface
Google Analytics integration
Newsletter Integration (MailChimp)
Search Engine Optimization
Social Media Integration
Website Firewall & Security Features
Ongoing Technical Support