The African MasterClass Series (AMS) is a six-week immersive learning experience, that empowers early-stage non-profit professionals, entrepreneurs, social innovators and change makers to solve pressing problems on the continent and scale lasting impact through innovation.
AMS needed a solution to help:
Publicise their programs and events
Publish their stories
Publish their curriculum
Receive email sign-ups from various landing pages and forms
We worked closely with the client to deliver a website with the following features:
Mobile responsive interface
Website CDN & SSL
Website firewall & security features
Search engine optimization
Company email
Social media integration
Google Analytics integration
Newsletter integration (MailChimp)
Blog integration
Website chat
Cloudflare integration
Thinkific integration (e-learning)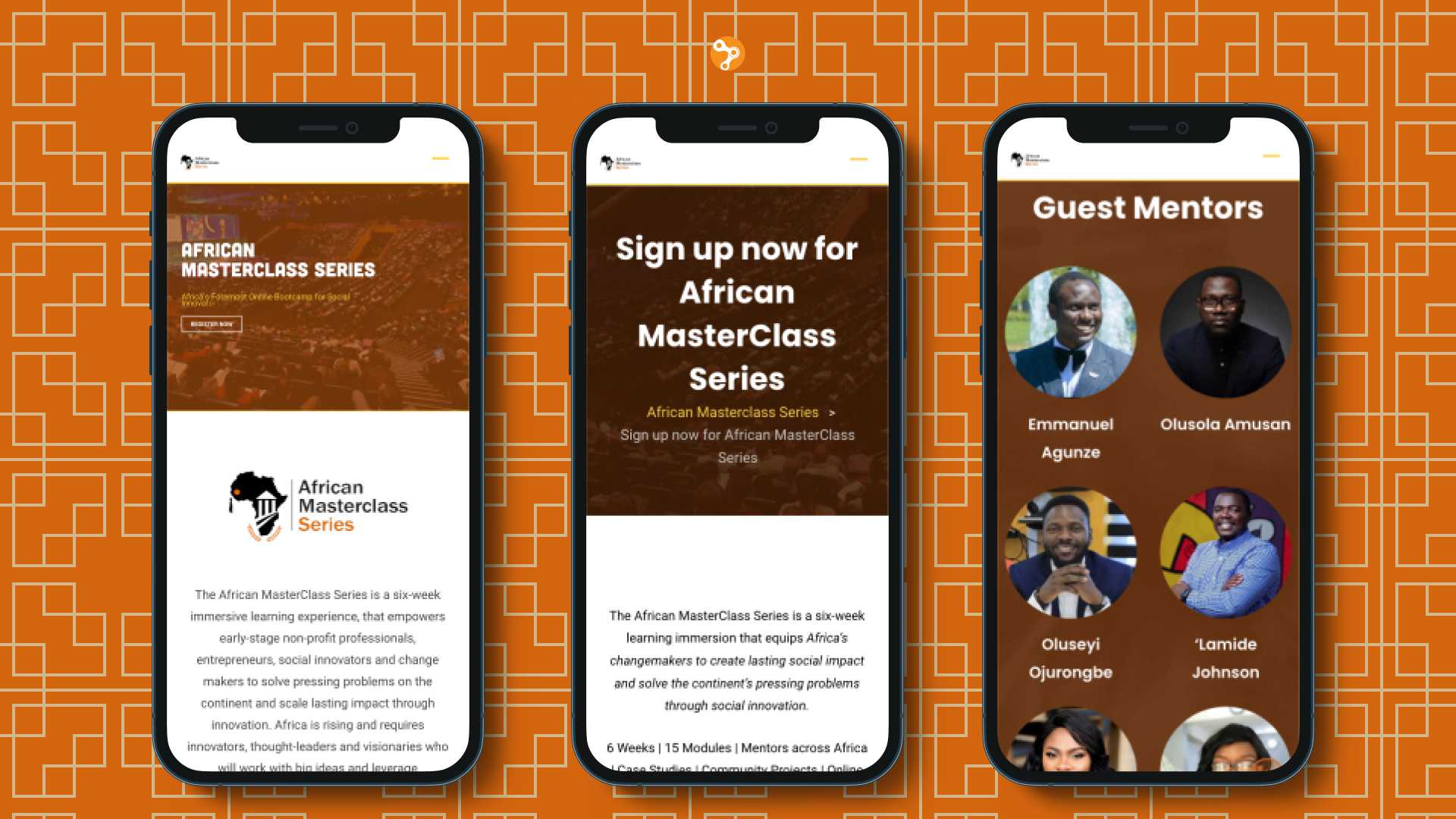 Amazing, amazing work done by BeeTCore on the website for my organization's online bootcamp, The African MasterClass Series! Super easy to navigate, modern and very fast too! Love, love how patient your team was in making edits. You have all of my five starts and more!